How Are Bamboo Drinking Straws Made?
How are Bamboo
Drinking Straws made?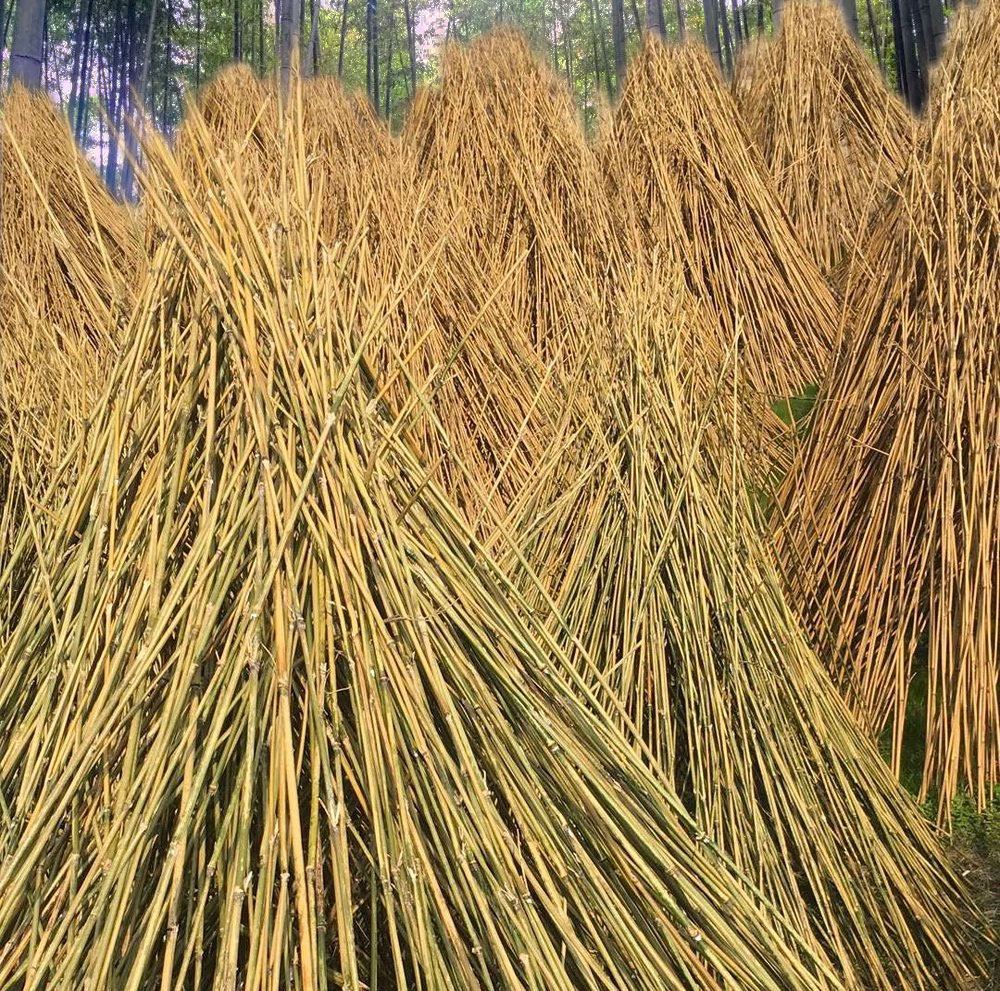 We harvest fast-growing bamboo stalks in the forest. Bamboo contains a lot of water, so it's stacked in pyramid shaped piles to dry naturally in the sun for 1-2 months. As bamboo dries, it starts naturally changing colors from green to yellow.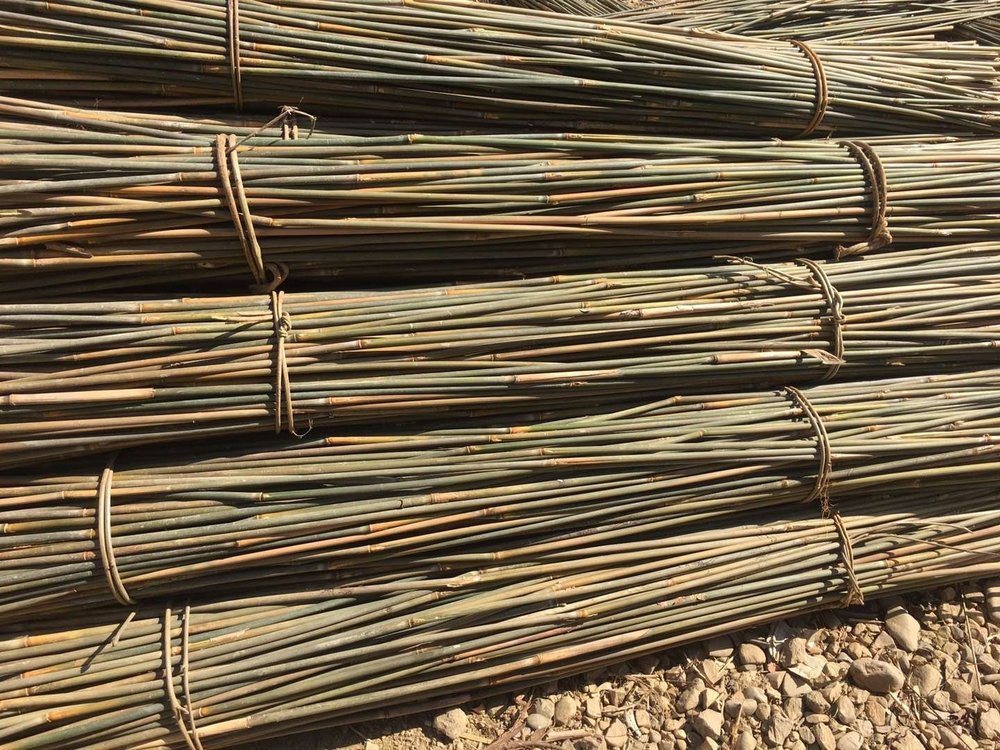 Dried bamboo stalks are sanded to a smooth, shiny appearance and cut into standard 7 ¾" lengths. The perfect size for drinks at home and on the go. Cocktail drink sizes are also available in 3 ½ - 5 ½" size. Max length is 10 ½".
The best looking bamboo straws are hand selected and the insides are drilled, cleaned and sanitize-dried at high temperatures.
Custom logos are then lasered on the straws and printed on the carrying bags and boxes.
See Pricing